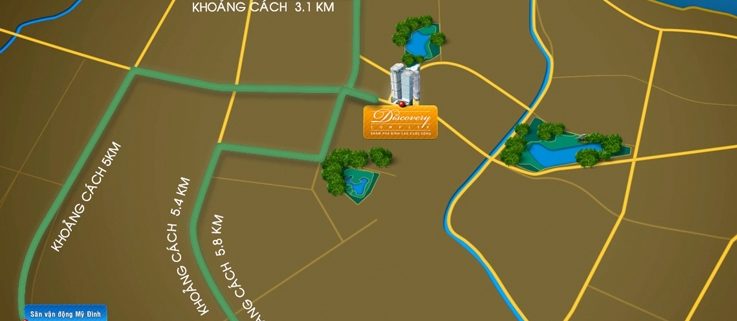 Discovery Complex "gold position" in the heart of Hanoi
For any condo project, location is also an important factor in creating customer appeal alongside design and utility elements. The more favorable the location, the more attractive and the Discovery Complex is a project that owns the attraction. This is a high end project and an ideal place for customers rent apartment Discovery Complex
Located on Cau Giay – the gateway to the west of Hanoi, Discovery Complex owns the most beautiful location in the center of Cau Giay district. The Discovery Complex is directly connected to the country's first high-altitude urban railway and is surrounded by many streets, green parks, parks, lakes and perfect technical infrastructure.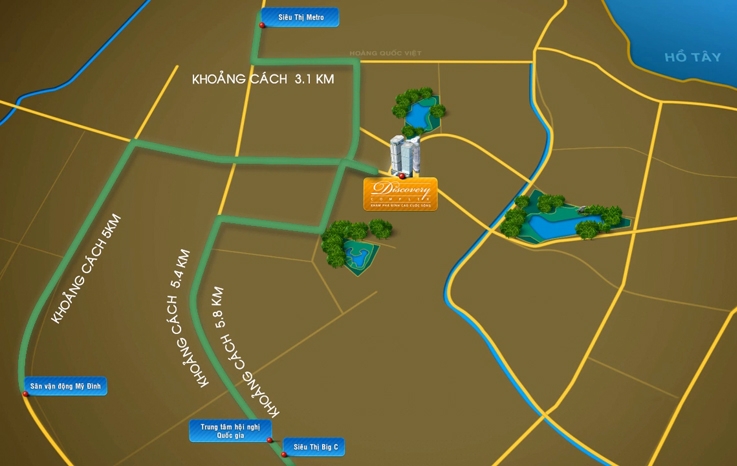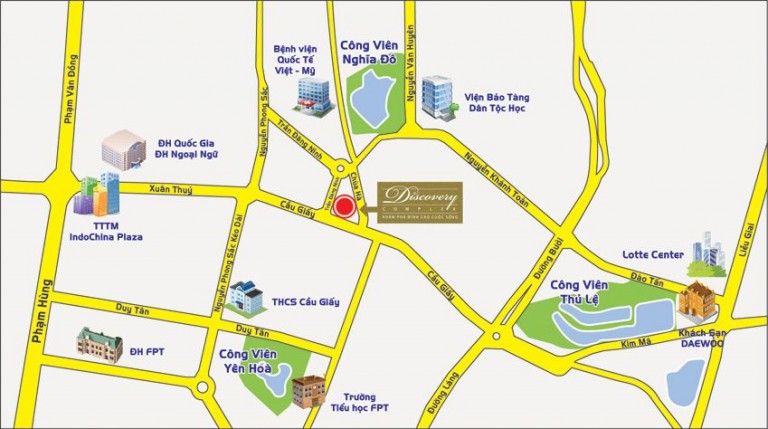 The Discovery Complex has a 100m frontage at 302 Cau Giay, adjacent to the Cau Giay triangle – Tran Dang Ninh – Ha pagoda. This gives the Discovery Complex flats 2 to 3 openings. At the same time, Discovery Complex is located in the center of the triangle: Dich Vien Park – Nghia Tan Park – Thu Le Park.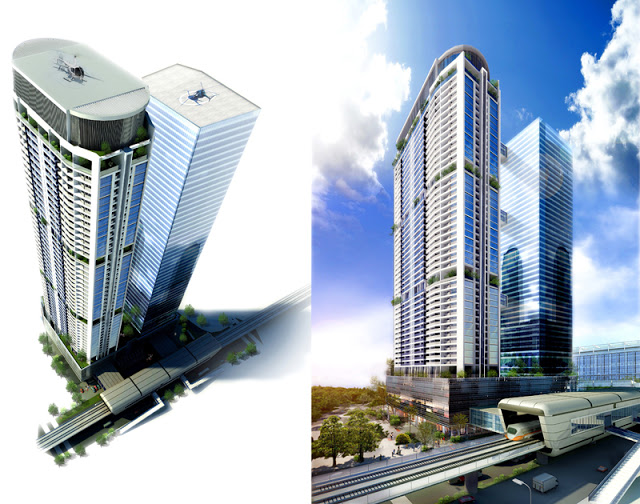 Discovery Complex has a special advantage to exploit business forms, living convenience when near the common facilities of Cau Giay District such as: Cau Giay Primary School, Nghia Tan Secondary School, Cau Giay High School The Y Cao Hospital, Hospital 198; Dich Vien Park, Thu Le Park; Museum of Ethnography; Nghia Tan Stadium …
Moreover, Discovery is adjacent to the city's overhead railway (running from Nhon to Hanoi Railway Station) which is connected to the project on the second floor of the Trade Center. This is considered a great advantage, increasing the level of competition of the Discovery Complex for other projects.
As a connecting point of the railway, it also brings convenience in traffic, the crowded bustle of shopping needs, is the premise for the success of the trade center as well as the general project. Discovery Complex.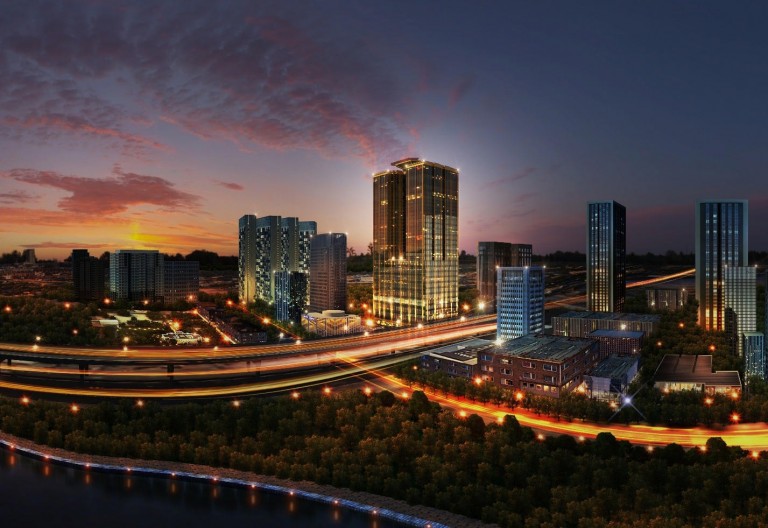 Crystallized from creative passion and meticulous care in every detail. Cau Giay Service Trading Joint Stock Company – The developer of the Discovery Complex apartment building with the idea of creating a monumental scale to become "the highlight of Cau Giay district". An eco-friendly design to create a "green nest".
A perfect living space with outstanding facilities to affirm "class & luxurious lifestyle". Each day with the Discovery Complex is a place for you to enjoy the "Discover the summit of life" and enjoy the full joy of every day.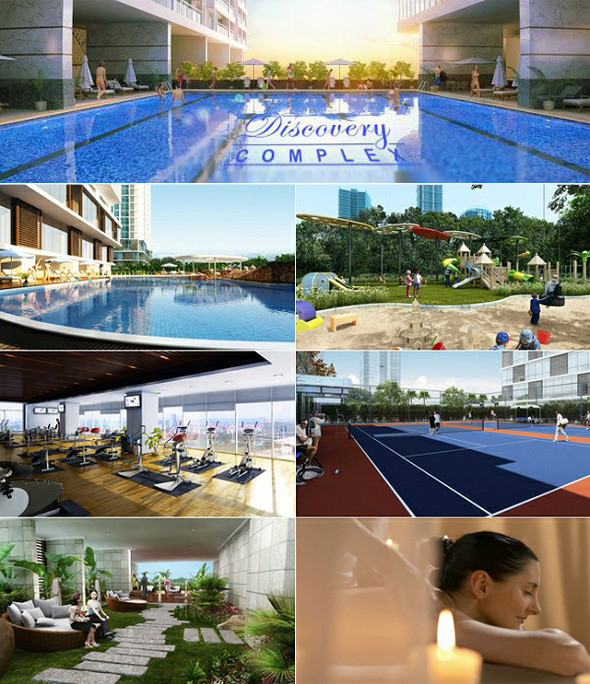 Owning a convenient location in every aspect, Discovery Complex is considered one of the most desirable residential properties in the capital, the value you get is worth the money you spend, this is the prime location gold. Any real estate project is dreaming, moreover designed modernly with full range of utility services and quality, Discovery Complex will be the ideal destination to experience a complete perfect life.
Besides we have lots of properties for rent in Ciputra Hanoi, more information please click here: https://alphahousing.vn/project/ciputra/
https://indochina-plaza.com/wp-content/uploads/sites/78/2018/08/discovery-21.jpg
466
737
https://indochina-plaza.com/wp-content/uploads/sites/78/2018/07/indochina-plaza.png
2018-08-23 08:29:00
2019-07-28 14:08:58
DISCOVERY COMPLEX "GOLD LOCATION" BETWEEN HANOI